International Mission
Our mission is to supply funds to teachers and students in the form of mini-grants. The DCIS supports the onsite food pantry and free clothing closet. We are currently rehabilitating the outdoor community garden on campus, planting trees near the garden, and getting ready to host community gatherings in our Central Denver location.
We have an international focus, where students get an immersive experience in language and culture. Meet our international language teachers who help bring their culture to the classroom and chaperone trips to overseas destinations where students get to use their language skills in real world settings.
LANGUAGE TEACHERS
FRENCH:
Sara Malnati
Email:
Sara Malnati is our French teacher. Her enthusiasm for travel and world languages began at seventeen when she traveled to France for a three-week school trip. After graduating from high school, Sara did a gap year in Lyon, France where she lived with three host families and attended a lycee (high school). This experience was by far one of the most important learning experiences of her life.
In college, Sara participated in a service learning program called INVST. In this program, she learned about various issues in social justice and engaged in numerous volunteer projects, including building homes and learning about the culture of the Navajo nation, working in soup kitchens and learning about homelessness in Denver, and serving a community in need and learning about border issues in Mexico.
Sara has been teaching French and ESL for the past fifteen years. She loves teaching; while the mornings are early, her students give her the energy she needs to do the best job she can. She hopes to inspire her students to travel the world, learn new languages and serve their communities. She is thrilled to be teaching French here at DCIS!
Italian/Spanish: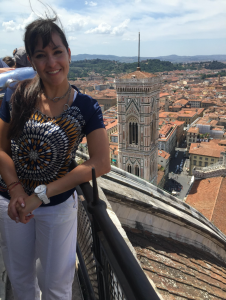 Marcela Quesada Colonia
Email:
marcela_quesadacolonia@dpsk12.org
Phone:
1-720-423-9015
Department(s):
Teachers , World Languages
Ms. Quesada is originally from Colombia where she spent half of her life. Her passion for languages led her to study Modern languages at the Universidad del Valle, with an emphasis in French and English. After completing her education in Colombia, she moved to Paris where she continued her education in translation studies, at Paris Diderot University- Paris 7. After few years in France, Ms. Quesada moved to Rome and fell in love with the Italian Language and culture, even if her major in college was French and English. In Rome, Ms. Quesada continued her translation and interpretation studies at Scuola Interpreti Gregorio VII. After spending thirteen years in Europe, Ms. Quesada moved to Denver (CO) where she had the opportunity to work as an English Language Development teacher for Denver Public Schools. Although she loved her work with the refugee population she was working with, her love for Italian brought her to the Denver Center for International Studies where she has been since 2019. Ms. Quesada loves travelling, knowing new cultures, and hiking.
Lakota:
Gwen Holmes
Email:
gwen_holmes@dpsk12.org
Phone:
1-720-423-9071
Department(s):
Teachers , World Languages
Chinese: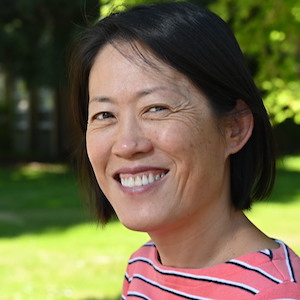 Peggy Liu
Email:
peggy_liu@dpsk12.org
Phone:
1-720-423-9020
Department(s):
Teachers , World Languages
Peggy Liu is the Chinese teacher for all levels of Chinese at DCIS. She was born and grew up in Beijing, China. She attended Zhejiang University in China, then moved to America and earned a Masters in Accounting from the City University of New York. She just completed her MA in Education from CU Denver. She has been teaching Chinese language and culture for 16 years.
Her interests include swimming, yoga, singing, dancing, playing ping pong and travel. She loves to teach students all kinds of cultural activities. She took a group of her students to China last summer, and the students had a great experience!
Japanese:
Takaaki Matsumoto
Email:
takaaki_matsumoto@dpsk12.org
Phone:
1-720-423-9051
Department(s):
Teachers , World Languages
Takaaki Matsumoto is DCIS's Japanese teacher. With an extensive background in teaching both here and in Japan, Mr. Matsumoto thoroughly enjoys working with students. He has taught Japanese, Physical Education and Health Sciences.
In addition to teaching in the classroom, he is extremely active in coaching and sharing his enthusiasm for sports. At DCIS, Mr. Matsumoto has developed the Japanese curriculum and regularly enhances the program with several cultural activities and guest speakers. Every year, several of his students go to Japan.
Spanish: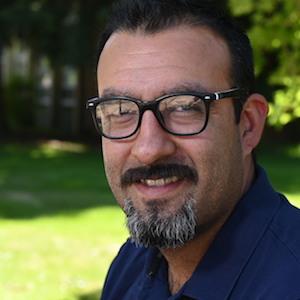 Diego Rodriguez
Email:
diego_rodriguez2@dpsk12.org
Phone:
1-720-423-9012
Department(s):
Teachers , World Languages
Spanish: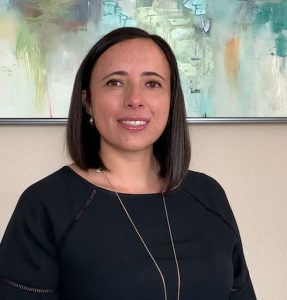 Yeimi Velasquez
Email:
yeimi_velasquezdiaz@dpsk12.org
Department(s):
Teachers , World Languages
¡Hola! As a native Spanish speaker, sharing the love for my language and culture has become one of my passions. I'm excited to be part of the World Languages team since languages play a crucial role in the mission and vision of our school.
I was born and raised in Bogotá, Colombia where I earned my B.A in Philology and Modern Languages from Universidad Nacional de Colombia. I hold a M.A in TESOL from Greensboro College in NC and have been a teacher for 18 years.
I have been fortunate to call a variety of places home like Bogota; Charlotte, NC; and Houston, TX before settling down in Denver last year. I enjoy traveling, learning about other cultures, running, and sharing time with my family and friends.